Welcome to the Picnic! Yes, I am finally back from my two week hiatus! I've come to apologise! Sorry that I haven't been posting as much as usual but I have been so busy, which shouldn't be an excuse but yeah school! Due to all of the business I will not be sticking to my Monday and Friday posting schedule! I will be posting on whatever day I can most likely once a week but maybe twice!
To make sure you get to see all of my posts when they go up subscribe to my mail! It's completely free! Picnic Reads Newsletter!
This will work a lot better with me and you will see some better content this way! With that out of the way, let's get in to my reading this month!
The books I have Purchased:
0 (Book buying ban is working)
Books I have Received from wonderful humans called publishers:
(Thankyou to Allen & Unwin, Bloomsbury and Harper Collins for these gorgeous books)
The Books I have Read this month:
The MARTians-
★★★★ (Review soon)
Anna and The French Kiss-
★★★★★
A Court of Thorns and Roses-
★★★★★
To All The Boys I've Loved Before-
★★★★
A Court of Mist and Fury-
★
★
★
★
★
Book of the Month: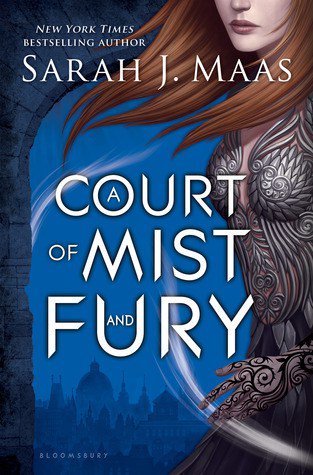 Currently Reading:
What's happened this month?
+ My blogging post schedule has changed to once a week, with no specific day!
+ I made some new bookish friends! We have been talking on the internet and it's been heaps of fun and I felt like I should give them a bit of a shoutout so here we go..
Giulia from Giuliatalkstoomuch, Mollie C from molliethereader, Diem, Kaysia from bookskay, Grace from G-Swizzel, cw, Emily from thelooneytuney, Cait from PaperFury,
Aentee from ReadatMidnight,
Jeann from Happy Indulgence, Chami from ReadLikeWildfire, Danielle from TheChroniclesofDanielle & Alex from AZombieBooktuber!
+ I did a guest post on Meleika's blog about character descriptions!
Booktuber of the month:
Absoloutley love Emma's channel! She is a very passionate booktuber who always keeps it real. Her love of books is infinite and I love to watch her videos! Her love of everything written by Cassandra Clare inspired me to pick up Cassie's books and now, well, I cannot put down The Shadowhunters books! Thanks for putting a smile on my face Emma! You are someone I'd love to be friends with!
What's on this week (in terms of posts):
I'll pump out some reviews!