Today, I am going to be talking about A Court of Mist and Fury. This is a Non-Spoiler Review for ACOMAF but there will be spoilers for the first book, A Court of Thorns and Roses, so if you haven't read that, READ IT and come back! Anyway, thanks SO SUPER much to Bloomsbury for this INCREDIBLE book! I thought to review this book, I should chat in Hamilton Gifs, because, Hamilton is my new obsession. If you don't know what Hamilton is, FIRSTLY, HOW?! Secondly, it's a musical based around Alexander Hamilton and his life founding America. YES OK IT'S AMAZING! WHAT'S THAT? STOP RAMBLING? Yeah, LET'S GET IN TO IT!
Also, SORRY, but have to thank Jenna, my friend for recommending me Hamilton.
Published by Bloomsbury Australia
Thankyou SO much to Bloomsbury for sending me an ARC for review!
PLEASE NOTE: THIS BOOK WAS SENT TO ME AS AN ARC BY BLOOMSBURY AUSTRALIA THIS DOES NOT EFFECT MY OPINION ON THIS BOOK!


1. RHYS
Rhysand (pronounced Ree-sand if anyone wanted to know, especially since this whole time I'd been calling him Rye-sand) was just perfect. Utterly amazing. And I geniunly don't want to spoil you, because he was just THAT ONE PERSON WHO IS ALL THE THINGS! He was, witty, sarcastic, romantic, smart, inclusive (COUGH COUGH Tamlin could learn a thing or too) and hilariously arrogant. And no more spoils but if you want to ramble with me comment below because I'm always open to talking about Rhys whenever.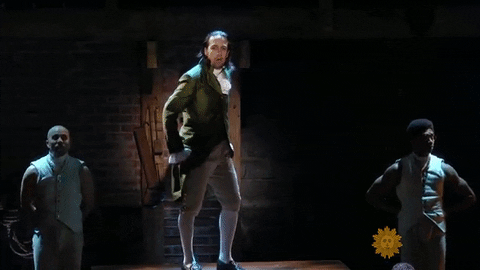 2. The Settings
The world and settings in this book were so well done and excellently described by Sarah J Maas. I especially liked when we traveled to NAMELESS (see, I am trying) Court and we hear all about their descriptions and their land which just blew me away! I genuinely felt like I knew the two NAMELESS courts from being on a holiday there (which would be amazing, Maas email me about this)
3. The Witty Banter
Ok, yes, ummmmmmm. What do I say about this one ACOMAF readers? Things get heated and Sarah kills it with the writing of these parts. They just had me smiling every time I read any of it. (This is something ummm a certain character who starts with a C might say (GIF) tell me if you think you know who it is)
4. The Representation of Mental Health
We all know what happens to Feyre Darling (hahah does anyone get these little puns I'm putting in?) in ACOTAR. AND YES, FINALLY A FANTASY WERE SHE DOESN'T JUST ACT LIKE EVERYTHINGS FINE! She has mental struggles and I love her even more for it. I was so happy to see this, because in Fantasy novels, mental health is rarely talked about in fantasy novels, AND PEOPLE ARE GETTING KILLED ALL THE TIME! Maas absoloutley nailed it with this, and I especially got hit by the feels in one particular scene which I yet again can't speak about. ALSO if you guys want me to chat about some scenes SPOILERY let me know... I'd love to!!!!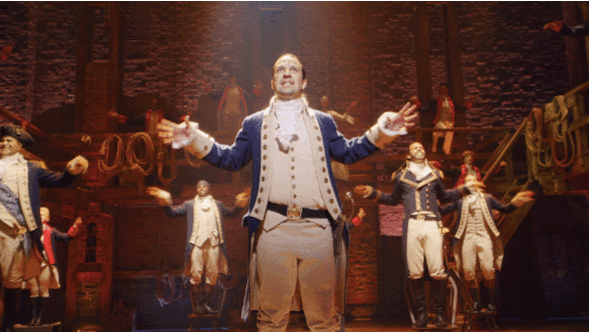 5.THE FA
E OK YES
I have a slight obsession with the faeries. And yes, ACOTAR was based around the fae aswell, YES the whole plot is about fae, but just wanted to say, the Maas writes the fae so uniquely and you will be able to see what I mean if you read the book (pick it upppp pleassseee dooo) She writes them with such heart. They aren't the deception-ly (I created a word) lying, cheating fae people are taught to know. They are loving and caring and I'm ranting and sounding really corny but I just love them. Maybe that's just me though.
Also my thoughts on TAMLIN:
Burr Tamlin, you disgust me. Although Burr.... anyway that's a new topic...
Have you read ACOMAF? What did you think? RHYSSSSS.....
Julia x