OH MY GOODNESS MY BLOG TURNED ONE YEARS OLD!!!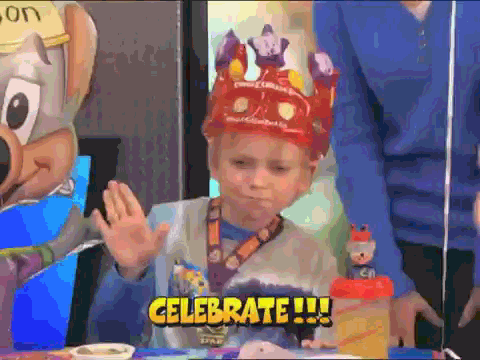 That's right people my blog is now a year old. YAY Picnic Reads has been in YOUR, YES YOUR lives and on your computer screens for 1 YEAR! (whether this is good or bad is still in question)
Can I just say that I have been in the most supportive environment! Picnic Reads has introduced me to some a) amazing books b) amazing authors and of course c) amazing people! This community ROCKS!
So on my

first year

of blogging I have been so overwhelmed with all of the support from the community! My

stats

:
Which is so good for a new blog! Thanks so much you guys!
Social Media Development??: Where I plug myself
(mini blogversary plug. This is allowed right?)
I am fairly new to all of the social media, but the other day I got instagram/bookstagram! So many people have been lovely about my new feed! I've kind of been working out whether to do nature/indoors anyway I decided on outdoors!
This year I got to make my blog so much more easily accessible to my
wonderful
readers!
Getting off all the stats.
Can I talk about what I've learnt in 5 dot-points? Yes, yes I can.
1. The blog is me, and I am my blog. (Modern-day bloggers inner Shakespeare at work)
I learnt that my blog is my own, and I am my own blogger. I don't need to be like anyone else. I needed to learn to be my own person. Picnic Reads is for my opinions and mine only!
2. That doing weird things is appreciated..(You guys are weird)
So I have had heaps of people tell me that my weird interview questions are great to read and that they like them A LOT. I don't know. Anyway THANKYOU and yeah basically, you don't have to be BORING, add a few little things unique to you and your blog.
3. That humans that are publicists rule
I am telling you, NEVER take publicists for granted! These people are honestly the most beautiful people ever. Everyone that has ever contacted me, is honestly so lovely and I seriously want to thank my publicists for being so patient throughout all of my requests/fangirling!
4. You don't need to be FORMAL. I know (: pheww
If you look back to my first few posts, I was so formal! I wrote book reports not book reviews!!! Oh my gosh it makes me crack up! I mean look at me now #noformalities and I love it!
5. Not everyone will always agree with you and your opinions but that's ok. Don't be afraid to speak an unpopular opinion you have!
There's always going to be people who disagree with you and your opinion on books but don't worry about them! If someone disagrees with my opinion, that's ok, but I shouldn't be afraid to publish a review because I'm scared I will get hate because I did/didn't like it. Also
REALLY APPRECIATE people who support people's opinions if the person didn't like the book but they did!
Now to the people who have supported me and I couldn't have the blog I have without them! (I know. I did say that there was cheese on the side)
Kelly
/ Has been such a big support for Picnic Reads. Not only did she design my blog graphics and header, but she supported me in getting my blog out there and accepted me in to Aus YA Bloggers.
Mollie
/ Mollie is so lovely. She helped me get started with instagram and heard out all of my wails and when I freaked out a few times! She also passed on some important contacts to me to help get me through to some publishers.
Diem
/ My first follower and always there to talk with me. Always liking everything I post and just overall huge support.
Also to the #AusYABloggers especially
Jeann
&
Kristy
who have always helped me out whenever I need it and always had my back with blogging and such.
Emily
&
Cait
/ for supporting my beta-reading expeditions and letting me read some of their amazing writing! (And also being there when I have some questions in need of answers as soon as possible!)
Just generally to everyone who has been awesome to me! I've met some great new people from my blog who are
AWESOME
! You know who you are (:
Also thankyou so super dooper much to the publishers that have always been so lovely and supportive of Picnic Reads (& also read and replied to all of my annoying little emails):
Bloomsbury, Allen and Unwin, Harper Collins, Harper Voyager, Walker Books & Pan Macmillan.
To my publicists: How do you put up with me? THANKYOU! A BILLION TRILLON TIMES THANKYOU!
I found it difficult to recap my whole year so you get dot points of what I enjoyed:
1. Interviewing awesome authors and people!
2. Meeting authors at YA Squad and meeting Chami!
3. Writing posts and getting COMMENTS! Aaahhh so lovely!
4. Doing numerous blog tours and seeing my blog on the posters!
5. Getting chosen to do some tags (My latest being the Pokemon Tag thanks to my friend Aentee)
Messages from Picnic Reads Readers:
Thankyou so much for sending in these in! It means a lot to get little messages like these! These both brightened my day!
Now it's giveaway time!
Thanks to Bloomsbury Australia, I am giving away an e-copy of Caramel Hearts by E.R Murray as well as the exclusive recipe-only edition of the book!
YES! That's two books!!! I've read Caramel Hearts and I loved it, and the recipe only book (which feautures the recipes in the book + more) looks delicious! Delicious enough to eat the pages!
a Rafflecopter giveaway
-This giveaway starts on the 28th of July and Ends on the 31st of August!
-Winner will be contacted by email and has two days to reply otherwise the books will be given to a new winner!
-I will be checking all entries to make sure that if you win, you have won fairly (e.g. followed me etc)
-Since the books are both e-books (both PDF) I will be able to email you the copies. But please do not re-distribute these books.
Thankyou so much again to everyone who has supported my blog! Make sure to enter in to the competition!
Thanks for coming to celebrate with me! *hands around vienetta* *free books galore* *confetti*