I really wish I could time travel back to the moment I got an email from Bonnier asking me if I'd be interested in reviewing IDA and take a picture because I was so excited.
This book didn't disappoint either!
Ida by Alison Evans
Published in January 2017
YA Science Fiction/Fantasy
How do people decide on a path, and find the drive to pursue what they want?
Ida struggles more than other young people to work this out. She can shift between parallel universes, allowing her to follow alternative paths.
One day Ida sees a shadowy, see-through doppelganger of herself on the train. She starts to wonder if she's actually in control of her ability, and whether there are effects far beyond what she's considered.
How can she know, anyway, whether one universe is ultimately better than another? And what if the continual shifting causes her to lose what is most important to her, just as she's discovering what that is, and she can never find her way back?
Thankyou SO much to Bonnier for sending me this book for review! However, this does not effect my opinion of this novel.
THIS BOOK
THIS BOOK
THIS BOOK as per usual I have lost where to start with this sooo.... SETTING & CONCEPT
It's in Melbourne.

Which I love! I had been to a heap of the places in this book and there's always a certain relatability when you read a book set in a place you know so well. Also when an author adds a whole new fantasy aspect. This book features parallel universes. Which is one of my favourite concepts EVERRRR! Although towards the start of this book HOW the main character is able to time-travel & move into different universes can be confusing and baffling you begin to understand the unique way in which the main character moves through time. The author includes certain

adjectives and a specific description

that is always reverted back to when the main character travels!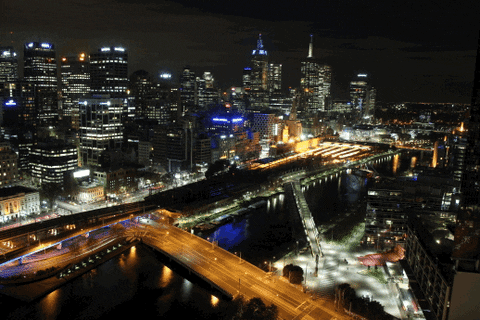 The characters in this book are beautiful & wonderfully diverse.
Ida

is an amazing main character. She's bisexual and also biracial, her Father being German-Australian and her Mother, Vietnamese. Ida's personality shone through the author's writing and I loved her tea-addicted self. Ida's girlfriend, Daisy is gender-queer and the uses the pronouns they/them
.
I would have to say that I think Daisy was my favourite character in the book. They are adorable, I absoloutley loved how much they like art. They're such a supportive girlfriend. Argh Daisy was just amazing.
The perspectives jump between Ida & Damaris.

Damaris is a character who can walk among all of the universes Ida creates. Damaris is also gender-fluid (but uses she/her) and was ageless, I'm pretty sure??

I really liked Damaris,

but I would've liked more of an explanation in the book of what her job was!
What I love aswell about Ida is that it's a #ownvoices novel.
The author Alison Evans is genderqueer! They are so lovely aswell, the writing in this novel was also really great!
Bits & Bobs:
This book is a really short, quick read! Perfect to take away on holidays if you are looking for a great, quick, fantasy which

won't put you over your luggage weight and will be easy to fit in.
★★★★
Have you read Ida? WHAT DID YOU THINK?! Also do you love novels based in Melbourne like me? ALSO ARE YOU A FAN OF A PARALLEL UNIVERSE?!